Offering affordable new SUVs
At Swanson Buick GMC Truck Inc. in Acton, MA, we are excited to offer you some of the most premium SUVs with reliable brands such as Buick and GMC, who have proven time and time again that they are some of the best selections on the market to consider. If you've purchased from one of these brands before, then you already know they go above and beyond to give you the most remarkable and reliable experience on the market. There are many advantages to considering the selection we currently have available for your convenience. One is that you will have a vehicle that is crisp and fresh that has never been used before which is a highly sought after feeling that is unparalleled. 
We are offering you excellent New Buick and GMC SUVs in our stellar inventory today!
We are dedicated to showing you around our lot and giving you a good idea of what's available. The appearance of both the exterior and interior are important, and we have a working knowledge of everything in our inventory. It's a vast selection to choose from at Swanson Buick GMC Truck Inc., but you can be rest assured that we will serve as your effective guide to find the right option for your purposes.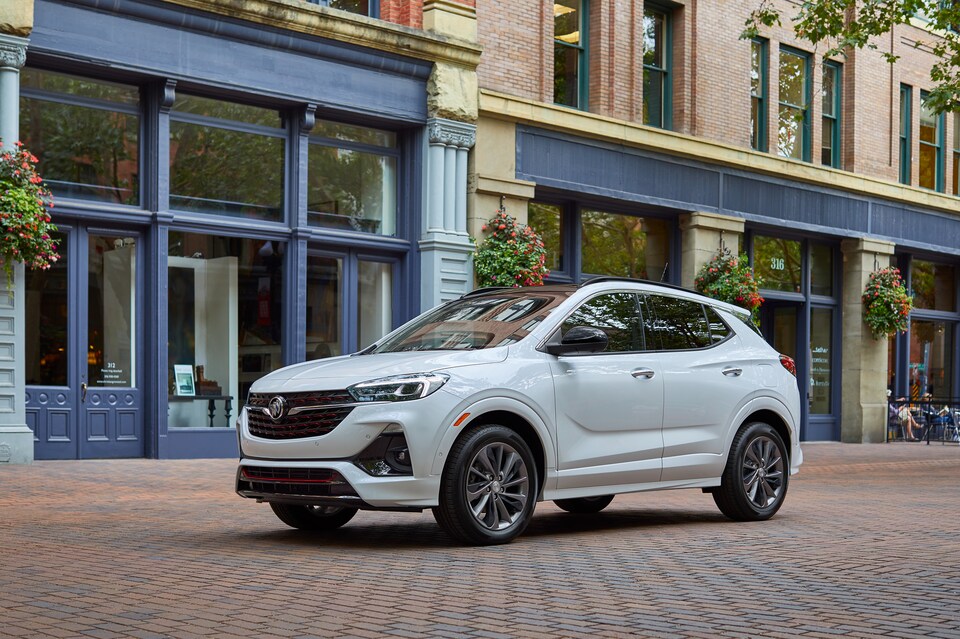 Excellent features to consider
There are many wonderful features to consider when browsing the selection of SUVs at Swanson Buick GMC Truck Inc., and we are happy to expound upon them for your convenience so you get a better understanding of what to expect after any given purchase. The first aspect to note is that both of these brands put great emphasis on your safety while driving from Billerica to Lowell, MA. You can expect some advanced features that will enhance the overall reliability during potentially critical and life-threatening situations with amazing airbag features and intelligent technology to warn you of an impending vehicle collision. Another benefit is that they are incredibly stylish and a pleasure to look at regarding the interior and exterior, culminating in an experience of continuity and efficiency. Both Buick and GMC give you the convenience of added features and technological adaptability that will serve your purposes for the long term. You will be highly equipped with the right tools to make trips run smoother. Not only that, but you can enhance your SUV further with added features and accessories if you're into sports or need extra amenities. Our selection of SUVs will have you satisfied guaranteed, and we are happy to offer you many different colors to choose from at Swanson Buick GMC Truck Inc. because style is just as important.
Contact Swanson Buick GMC Truck Inc. today to get that perfect SUV!
Now that you know the many benefits of purchasing a used SUV from Swanson Buick GMC Truck Inc., the only step left is to contact us today to equip you thoroughly for your travels. Our sales professionals are highly trained to make sure all your questions are answered and that you get a comprehensive overview of our lot. Everything is highly organized and ready for you to browse efficiently, and there is an SUV calling your name today! Our sales process is top of the line with no funny business, and we take pride in offering you the transparency you deserve when shopping with us. We are personable and informative in our quick approach to getting you on the road with the convenience many have come to expect over the years. Our modern approach to selling you an SUV from Buick or GMC will have you floored with endless possibilities, and we won't stop until you're delighted with the prospective purchase. If you're in Marlborough or Nashua, NH, visit us today for high-quality results!