Shop for your next Buick or GMC SUV at Swanson Buick GMC
With the growing demand for quality SUVs, most buyers opt for GMC and Buick brands due to their history of quality and reliability. Apart from manufacturing capable SUV models, GMC and Buick ensure their lineup of new models has modern features to ensure utmost safety and comfort. If you are an SUV enthusiast around Acton, MA, looking for your next model, Swanson Buick GMC has several GMC and Buick models for you to explore.
New GMC SUVs at Swanson Buick GMC
Exploring Billerica with your family requires a spacious SUV with enough seating space and storage space. Despite its small size, the new GMC Terrain is a capable SUV that is versatile and fuel-efficient. Consequently, you can drive on rough terrains or choose to enjoy quiet urban drives within Lowell, MA. You could also choose the new GMC Acadia and enjoy respectable towing capabilities and decent ground clearance for occasional off-road trips. At Swanson Buick GMC, you will also find a good deal on a new GMC Yukon that offers spacious seating and storage space and impressive towing capabilities.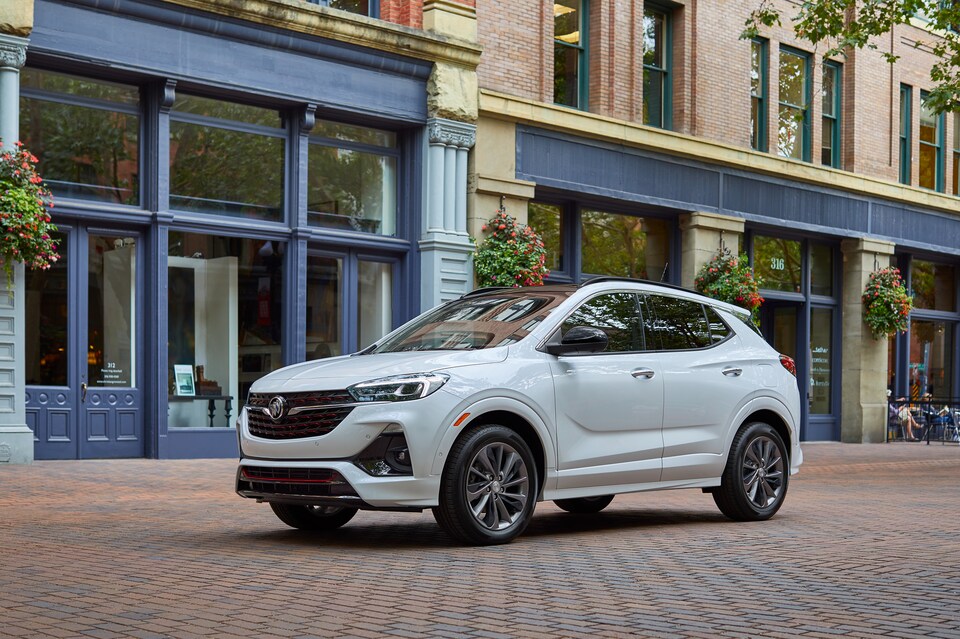 Get a new Buick SUV at Swanson Buick GMC
Buick SUVs will inspire buyers with their captivating exterior designs and unique exterior features. If you are shopping for a compact SUV that will guarantee maximum value for your money, a Buick SUV model is suitable. The new Buick Enclave is the hallmark of quality in the small SUV segment and has upscale interior features that will impress you. On the other hand, our dealership also has the new Buick Encore that guarantees versatility and convenience. You will love its excellent fuel efficiency, ideal for daily commutes to Marlborough.
Whether you are a new or experienced driver in Nashua, NH, you cannot go wrong with the new GMC and Buick SUV models available at Swanson Buick GMC. Visit us today and choose a model that fits your budget and requirements.