Explore the New GMC Trucks for Sale in Acton, MA
It seems like there are more GMC trucks in Acton, MA now than ever before. The brand continues to make strides to manufacture pickups with more towing power and fuel efficiency than any other competing brand. GMC's primary focus is trucks, with the Sierra and Canyon series spanning most of the models in existence.
Swanson Buick GMC has new GMC trucks for sale with some exciting additions waiting for you to test out at your arrival. Once here, you'll see why our inventory rivals the best in the Billerica area. Our team knows GMC trucks, and we look forward to delivering the keys to your new truck soon.
GMC Canyon
The GMC Canyon contains a 21-gallon tank capacity and six-speed automatic transmission. However, you'll also find an eight-speed transmission apart from what comes featured on the base model. The new Canyon truck has four doors, with two in the rear smaller than the front. Under the hood, you'll get a V8 engine that delivers up to 300 horsepower in select models.
The Canyon represents one of the smallest trucks produced by GMC, but it still maintains a five-seat capacity and a 1,500-pound payload cap. The Canyon truck serves as a reliable pickup with an all-wheel drivetrain that'll level out Marlborough's roads, even where you anticipate bumps.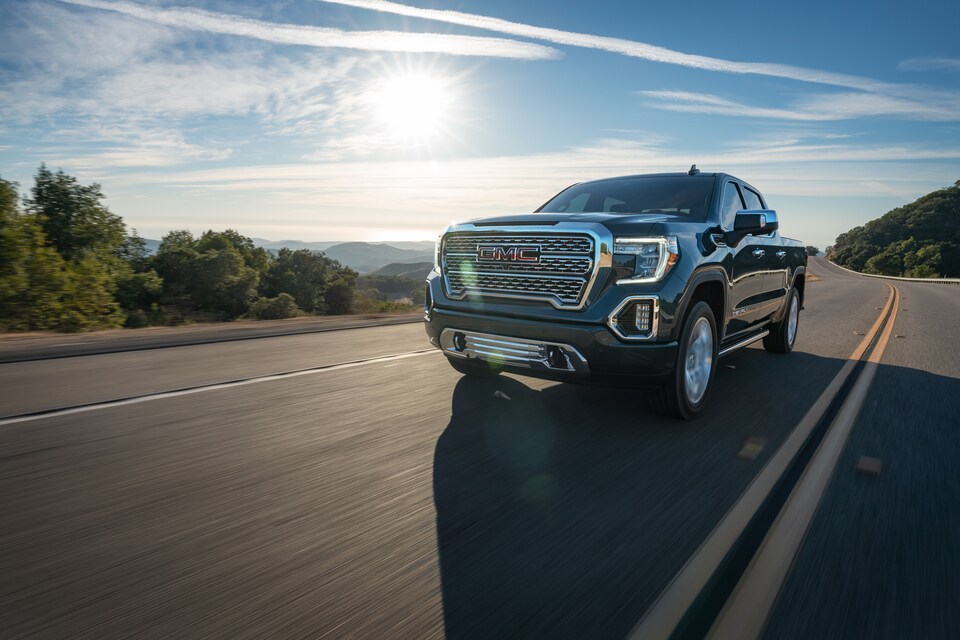 GMC Sierra 1500
With fewer passengers, you will have more room to store what you need on your pickup. The Sierra 1500 has only two doors but can provide you a higher payload capacity than the Canyon for your Lowell, MA hauls.
New models also feature more transmission options, including six, eight, and 10-speeds for you to pick. You can fit over a 10,000-pound caravan in tow, and the new Sierra 1500 will move it along without rapidly depleting your fuel. The Long Box trim has RWD and an extended trunk with slightly more space than the base.
GMC Sierra 2500
Do you want to go bigger? Try out the Sierra 2500 to put its 400-horsepower, 6.6-liter V8 engine to good use. After taking it for a spin with us, you'll know where its higher value comes from, and you'll want to drive it on your Nashua, NH commutes. The payload measures 3,900 pounds, going higher with each configuration. The Crew Cab has 4WD on either a long or extended trunk. The Double Cab has a six-seating limit with four doors. Each trim has an EPA-estimated fuel economy range of 20 to 22 miles on the city streets and 25-30 miles on the highways.
Denali Series
The GMC Denali Series encompasses the Sierra models at their highest trim. New models contain chrome wheels and other chrome highlights around the grille, bumper, and steps. With its extended cargo bed, you'll fit more inside a Denali than any other GMC truck. There are Standard and Long Box configurations and engine options that include the V6 and diesel.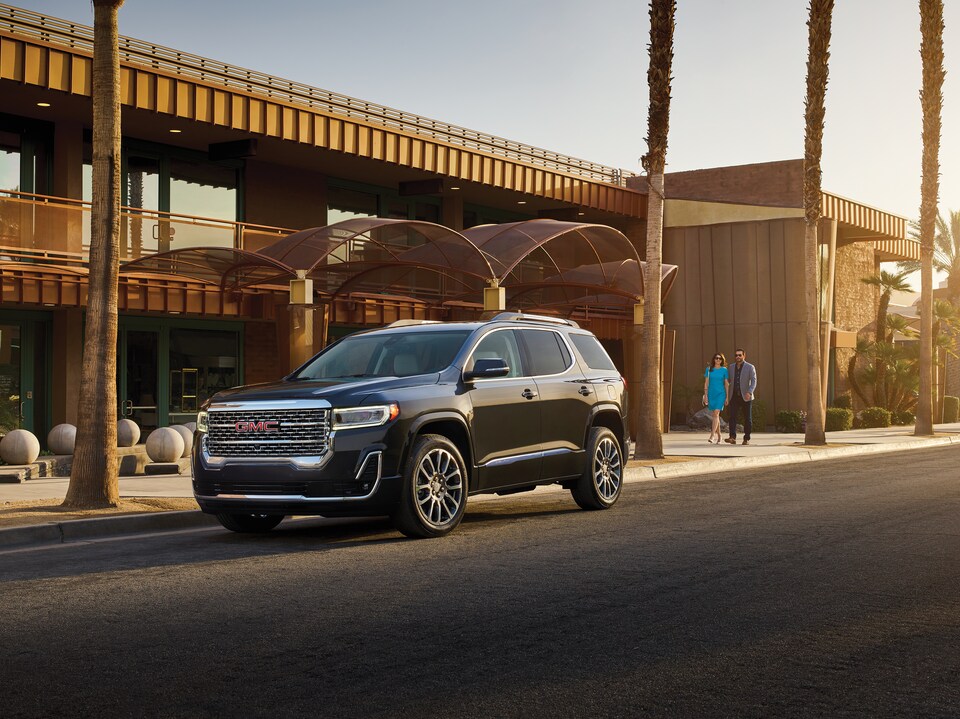 The Denali has more leg space in the interior than the base Sierra and Canyon. Fit five to six passengers inside the GMC truck, with no cramped cabin space in the back seats. When you're ready to load up your heavy equipment or dolly, push a trailer above 10,000 pounds and a payload nearing or over 3,000 pounds.
See Our GMC Pickups Today
No matter if it's the Denali, the Canyon, or a standard trim of the Sierra, you'll find it all at our GMC dealership. We invite you to test out any GMC truck here until you find the one that matches your personality and driving style. The search for your next truck can begin at your home. Speak with us over the phone or message our team with all your questions. You can set up an arrival date for us to have the GMC pickups that interest you ready for a test drive.